Bamfield Area Information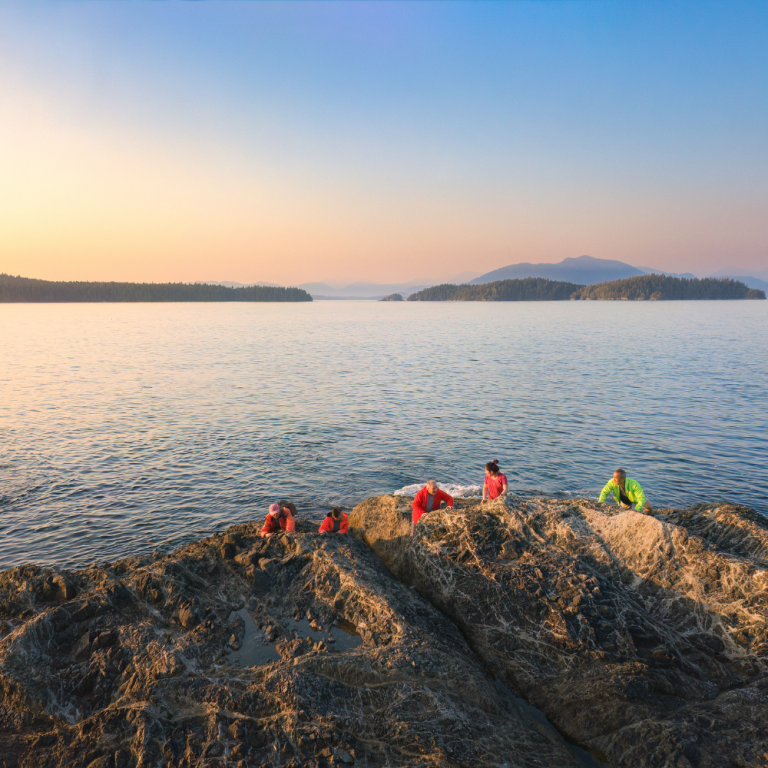 This tiny resort hamlet is engulfed with rich history as the Nuu-chah-nulth and Huu-ay-aht Indigenous people have been residing in the area for thousands of years. Bamfield was originally named after the first government agent in the area – William Eddy Banfield. The "M" in Bamfield was allegedly adopted by either a mistake or the mispronunciation by the people living there. During the 1800's, Bamfield was known as an outpost for fur trading and a fishing community. From 1901 to 1959, the Bamfield Marine Sciences Centre was the original site of the Pacific Cable Board Cable Station which stretches 6400 kms underwater to Fanning Island (approximately 1600 kms south of Hawaii). At the time, this was the longest telegraph cable run in the world. From there, the cable ran to Fiji, New Zealand and Australia. In 1950, the Canadian Government took over the Cable Station and the Canadian Overseas Telecommunication Corporation (Teleglobe) was formed. By 1970, things shifted toward research purposes and thus the Bamfield Marine Sciences Centre was born. The research center attracts hundreds of biologists each year and is a popular elementary school field trip destination. The town has about 200 residents and is heavily populated by marine biologists who boast the natural beauty and phenomenon where the sea meets the land in a quiet, untouched atmosphere.
Geographically, Bamfield has an inlet down the middle of the village and a local water taxi service connects the two. On the west side you will find a beautiful seawalk and most of the residential areas, while on the east lies the business sector which includes markets, a cafe and the famous Malsit Public House Pub. Surrounding this harbour town are several other Indigenous villages throughout the Broken Group, Deer Group Islands, Execution Rock, Cape Beale and Grappler Inlet. All of these tiny towns are oozing with cultural heritage, lookouts, culturally modified trees and fallen longhouses. Bamfield is one of the most protected areas on the West Coast and if you are planning on visiting, remember to take only photos and leave only footprints.
Contact us for information on available homes, market activity or to be added to our database of buyers and sellers interested in Bamfield properties.